Here's the last batch for now. I need to concentrate on other work.
I'm sure several of you have seen this one before, but I felt like putting it in my journal since it wasn't there yet.
I went to Dallas with a bunch of designers and the professors from my college, and one of the professors was Korean. He described his drinking-buddies nickname from Korea as 'the burning potato' because his face was potato-shaped and it went really red. I heard 'bunny-potato.' I drew it on a piece of paper for him and he lost it…So then he apologized for losing it, and I drew him this one. Apparently he'd been using it as a teaching aide.
Graphite sketch on ATC illustration board.
Okay so I joined a themed group trade, and the theme was 'skeleton key' to be interpreted however we wanted.
This is a life study of a key my family has had since I was a small child. We always called it a skeleton key even though it only opened a china cabinet.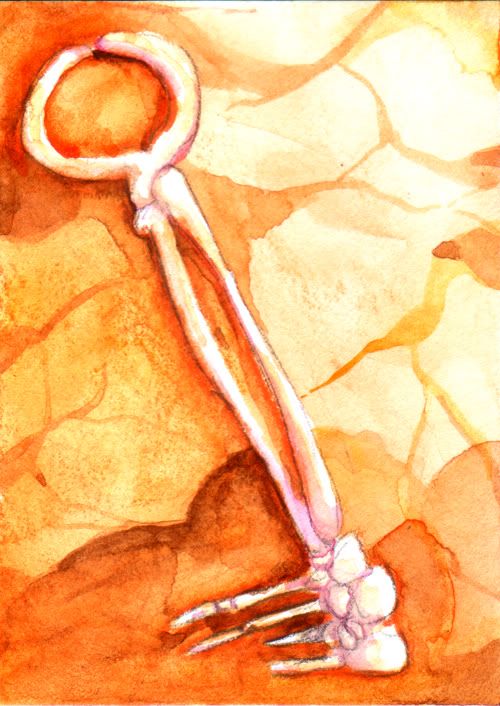 This is a literal skeleton key. Har har. I wonder what it looked like before it crawled into the desert and died?
This one is surely the best card of the skeleton key trio, although the scan doesn't prove it. In real life this is the prettiest card where I compared the shape of a key to a seahorse.